Caillou Gifts
I decided to peek at Etsy and see what handmade Caillou items people have made.  Jude is currently obsessed with Caillou.  I'm not a fan, but jr baldy is growing on me.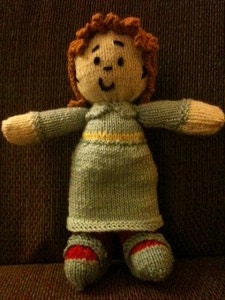 I'll put this one in first, because it is my favorite by about a million miles.  Wait, kilometers, Caillou is Canadian.  This is a knit Rosie doll.  The woman who created her did a wonderful job capturing the facial expression.  She is $35 and is made by caveil.  She also makes a Caillou, but it was the Rosie that made me go, "Awwwwwww."
If you are looking for items to throw a Caillou-themed birthday party.  You are SET.  There are items you can order (you can even custom-wrap each of your water bottles in a water-resistant water wrap in case you are embarrassed of the brand or something…).  I suppose if you are one of those theme people, then this might be just the thing you want.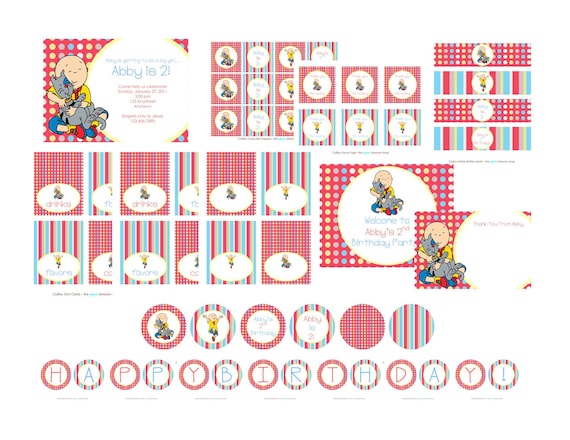 There are matching patterns you can print for invitations, photo frames, cupcake toppers, banners and lots of other things.  I find the color choices of some of them peculiar.  The Caillou characters are all about primary colors and monochromaticness.  This is really cute, but not what I was expecting.  Those patterns sorta dazzle the eyes, don't they?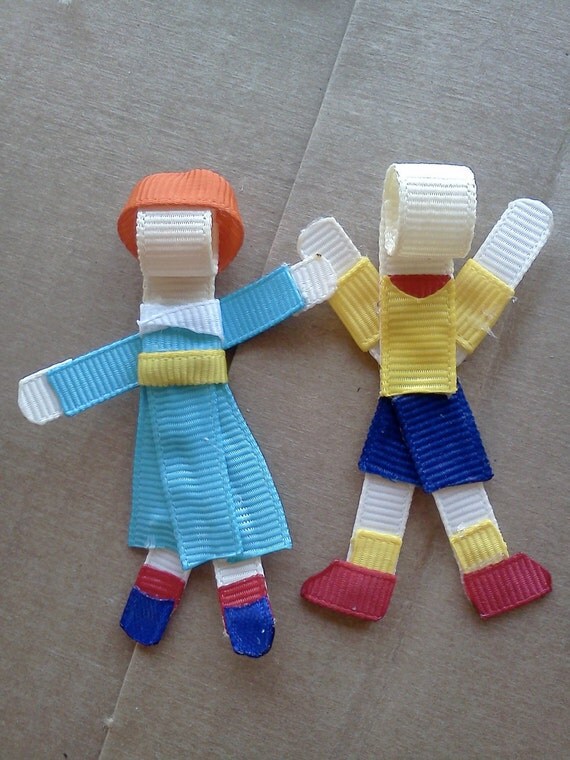 Another genre is the Caillou hairbow.  Most are the standard bow that you would expect – a big pile of ribbons with a Caillou character in the middle.  These, on the other hand, are ingenious.  She has actually taken bitsy pieces of grosgrain ribbon and glued them into the shape of Rosie and Caillou.  I mean, a kid of mine would ruin them in 4 seconds, but they are fascinating to look at.    Maybe your kids aren't as destructive as mine?  They are available for $9 from the HeadsOrTailsBoutique.

Two more: An applique pattern for a sewing machine that I will never be rich enough to own.  It's $3.99 and comes in 2 (remarkably similar) sizes.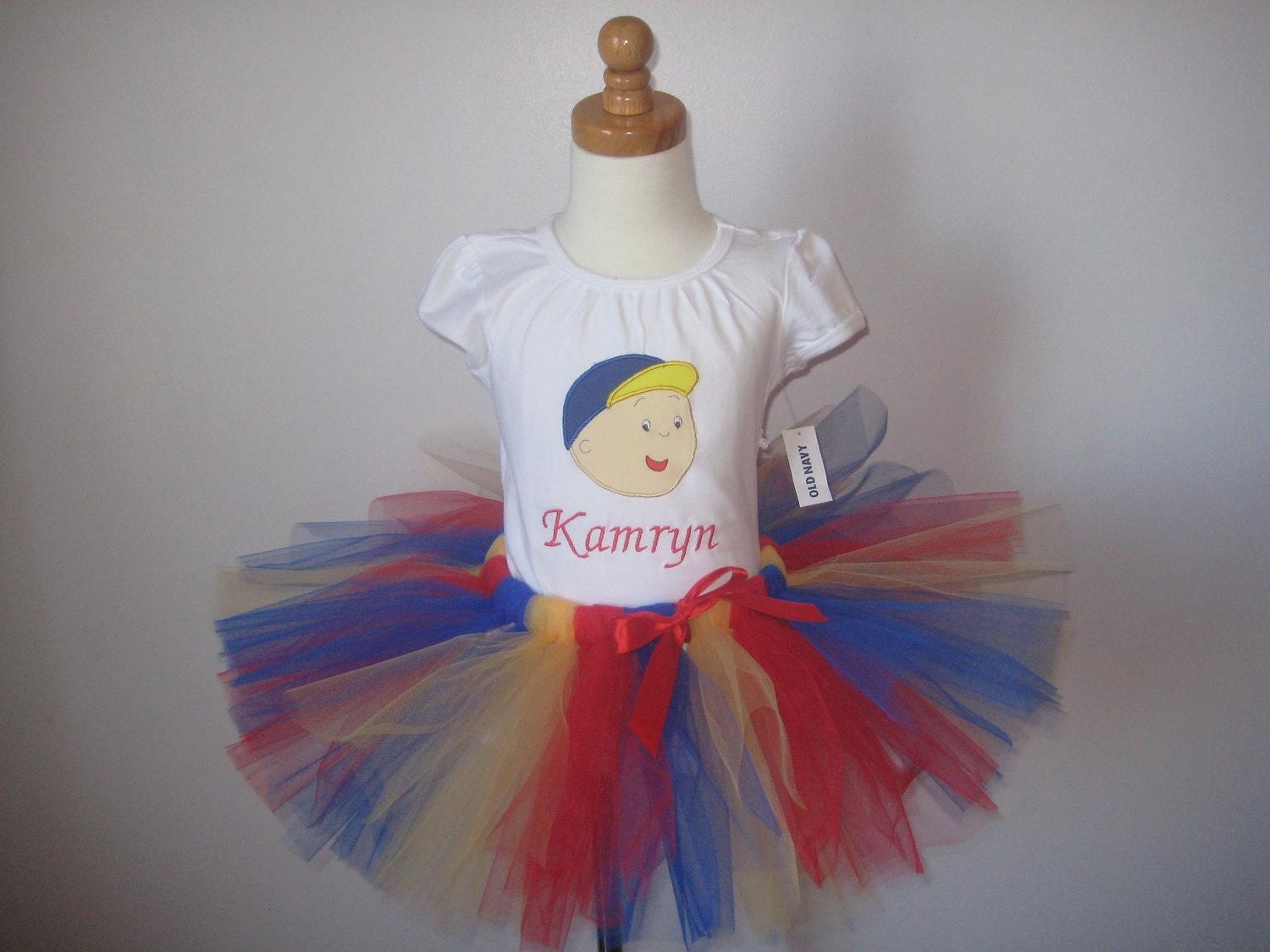 I wonder what our family would do if we ordered this for Jude for his 3rd birthday.  You know he would love it.  EVERYBODY loves fluffy tutus.  Now that I know how easy those are to make, I don't think I could spend money on one, but maybe you are looking to do a little shopping instead of crafting?  VanyKids makes it and it is $36.