Gifts for the Goonies lover
Etsy provides a never-ending supply of awesome Goonies-related items.  Here are just a few of them.  Full confession time: 1) The truffle shuffle makes me sad, 2) Sloth is meh and 3) "Goonies never say die" is cute, but I give bonus points for more obscure quotes.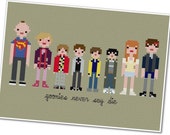 Want to make the gift yourself?  How about this cross-stitch pattern of the Goonies crew?  It is $7 and made by weelittlestitches.  I love the symmetry of the characters.  Despite being so tiny, you can really tell who is who.
Raise your hand if you don't like duct tape wallets.  Really?  You are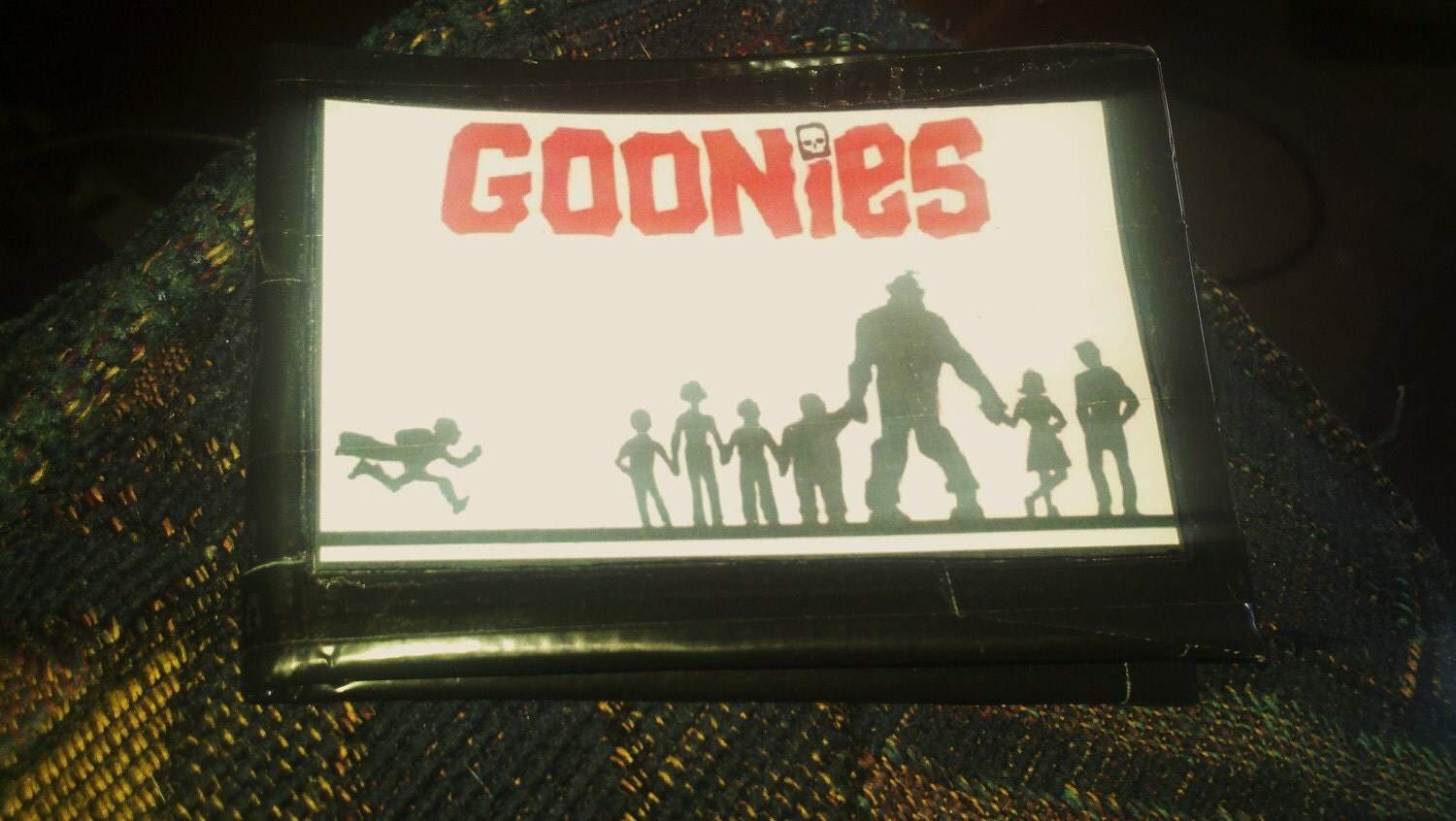 lying.  Duct tape wallets are awesome.  This one features sillouettes of the characters and has 6 credit card slots.  It is also $7 and is made by lunasuniquegifts.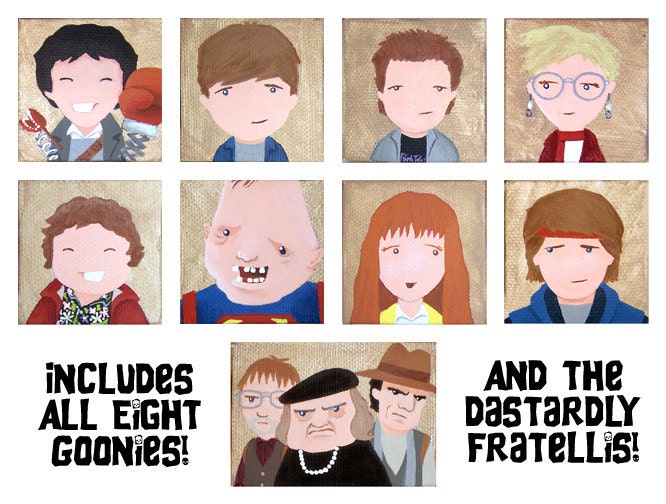 If you love me, you will buy me this next one.  Nine itsy bitsy prints of the goodies and the baddies from the Goonies.  What could be better than a 2″ tall Fratelli?  These are $12 and created by TimmyK.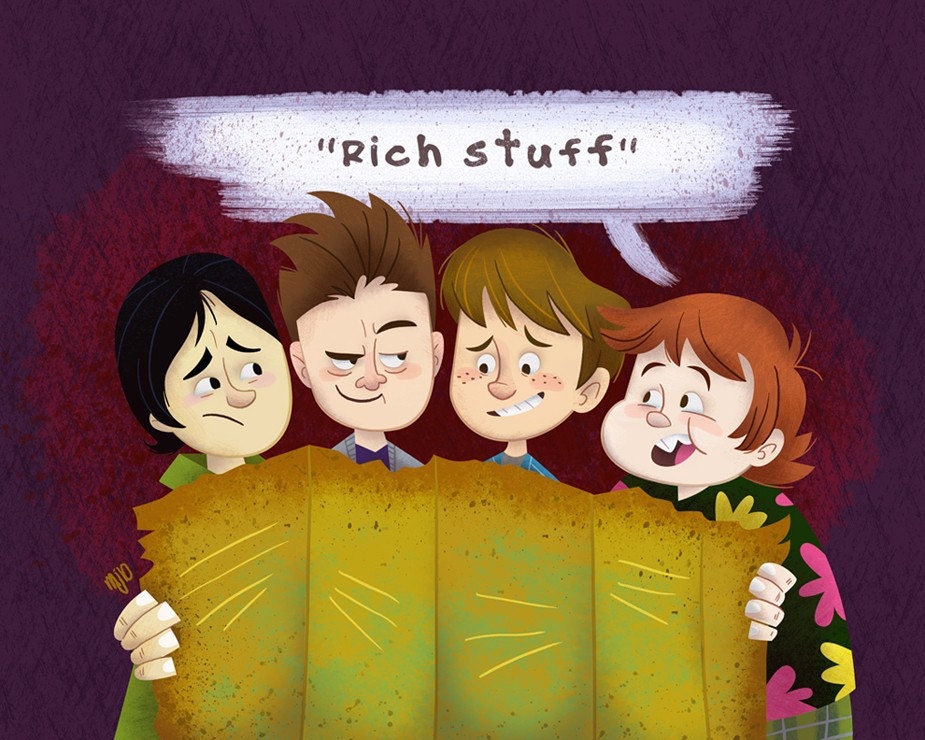 I've had my eye on this one for a while now.  It is an 8×10 print of the boys when they first find the map.  I'm not sure that Mikey is exactly perfect, but I love the colors.  Mouth and Chunk are really good.  This print is $15 and was created by mirandadressler.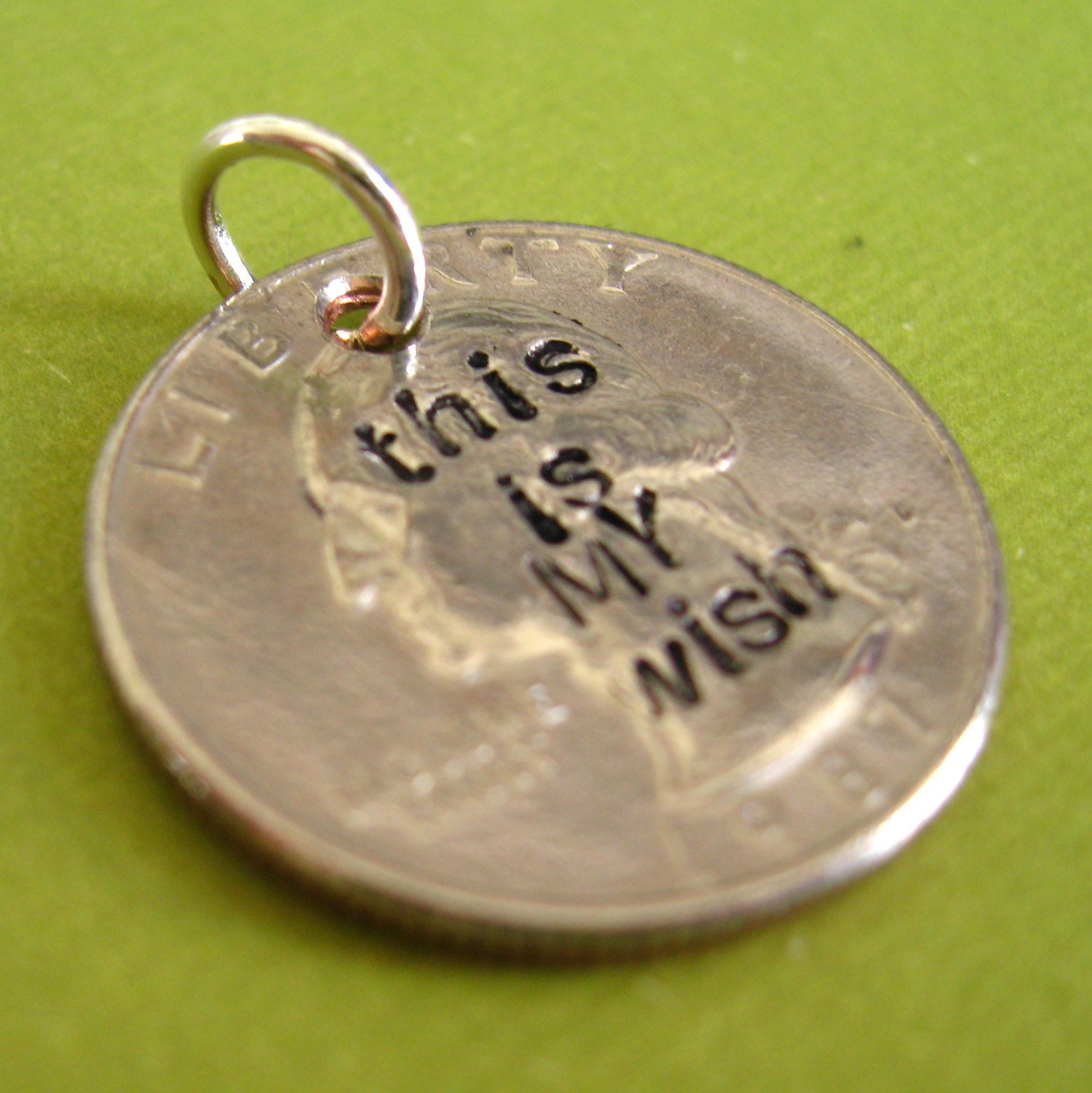 Ok, I will limit myself to just one more.  How about some jewelry?  This pendant is a quarter with the words "This is my wish" hand stamped into it.  You know, from the wishing well scene?  The only downside, as I see it is that the coin is from 1987 and the movie was made in 1985.  I imagine most people wouldn't even question it, but I just thought I'd mention that I noticed it.  Otherwise?  LOVE it.  This pendant is $10 and made by SpiffingJewelry.